When UN Women issued its 17 Sustainable Development Goals, it ensured that achieving gender equality and increasing the number of women in leadership are key to achieve each of these objectives by 2030. Regardless of that cruciality, the UN's numbers prove that females are still underrepresented in politics worldwide.
Some articles have casted lights on the numerous hindrances that obstructed women in leadership and how they were capable of conquering them all. On the other hand, other studies have discussed the opportunities that females, although not a good many, grabbed to reach utmost success.
According to Genovese & Steckenrider's (2013) who conducted a research on women in leadership, most women who have become leaders share one common characteristic; many of them inherited their power from a male family member, mainly their father or husband:
The first and, to date, only female Prime Minister of India. She was the daughter of India's first prime minister Jawaharlal Nehru.
The first and only woman, to date, to hold the position of president in Nicaragua. She was the wife of the opposition leader and La Prensa editor Pedro Joaquín Chamorro Cardenal.
Also known as Isabel Perón, is the former president of Argentina. She was the third wife of the deceased president Juan Domingo Perón.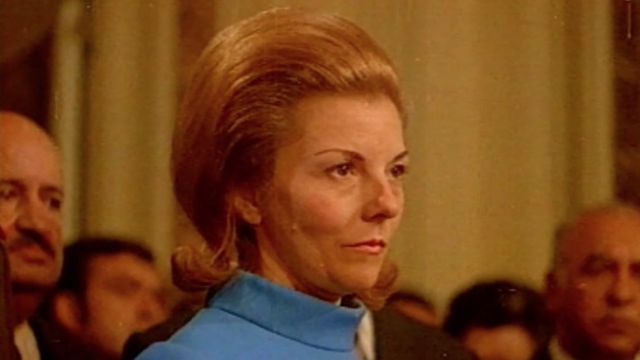 The study adds that most of these females came to power in periods of social or political turmoil.
Although many became leaders because of their fathers or husbands, that does not mean that women were not able to rise to power on their own! For example, Margaret Thatcher became a very successful leader "without the aid of powerful family connections."
It would be worthy of note that most of the women in leadership who were able to enter the political realm independently were from more developed societies; whereas the others came from less developed ones. This means that the level of society development affected the rising of females to power throughout history.
A second factor that affected female leadership was the daughter's relation with her father. For instance, Thatcher, who came from a family that had high expectations and 'open opportunities' for growth, and had a strong bond with her father who pushed her "to move beyond role limitations and social stereotypes" was able to succeed in being a great leader.
Source
Genovese, M. A., & Steckenrider, J. S. (2013). Women as Political Leaders: Studies in Gender and Governing. London: Routledge. Retrieved from www.routledge.com
Share with us your thoughts and don't forget to check out our Political Leadership course!
Also, follow us on social media
Facebook: Dr. Nadine Mounzer Karam
Instagram: @dr.nadinemounzerkaram
Twitter: @dr_nadinemk
TikTok: @nadinemounzerkaram
LinkedIn: Dr. Nadine Mounzer Karam
YouTube Channel: Nadine Mounzer Karam
And Stay Tuned!
NMK – Political Coaching and Communication